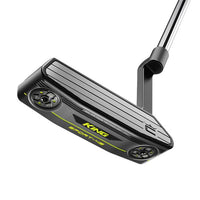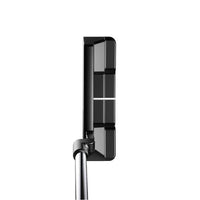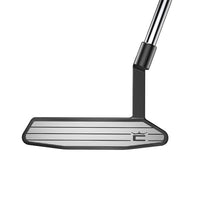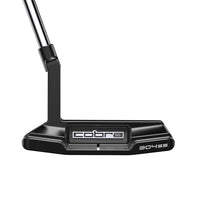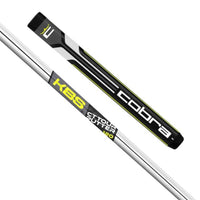 cobra
Cobra King Vintage Sport-45 Plumber Neck Putter Gents RH
Cobra

 
King Vintage Sport-45 Plumber Neck Putter Gents RH
Cobra King Vintage Sport-45 Plumber Neck Putter Gents RH
The KING Vintage Sport-45 features a classic blade shape with a plumber neck hosel that is suitable for players with stronger arc putting strokes seeking added control on long and short putts.
The KING Vintage family of putters is for the traditionalists who love a classic-looking putter.
The KING Vintage Sport-45 putter features a classic blade shape, 304 stainless steel body, an adjustable weight system and SIK Face Technology to deliver tuned stability and feel with unmatched roll consistency.
SIK FACE TECHNOLOGY
Cobra partnered with SIK Golf and Bryson Dechambeau to design the most accurate putter face possible. Each aluminium face insert features SIK Golf's patented Descending Loft Technology (DLT) that utilizes four descending lofts to ensure the most consistent roll and launch angle for a variety of putting strokes and attack angles.
THE MOST CONSISTENT ROLL FOR EVERY STROKE
SIK Golf's patented Descending Loft Technology (DLT) produces a consistent launch of 1.5 degrees for every type of stroke. Whether you have an ascending, neutral or descending attack angle, every putt will have a consistent launch and trajectory.
PUTT SMARTER WITH COBRA CONNECT
Each putter is equipped with a Cobra Connect Smart Grip and an embedded sensor that syncs with the Arccos Caddie app on your smart device. Download Arccos Caddie to pair your putter and start receiving in-depth, strokes gained analysis. With the purchase of every putter, you will receive a 90-day free trial to Arccos Caddie and the opportunity to redeem additional sensors for the rest of your clubs!