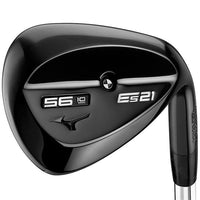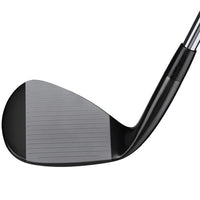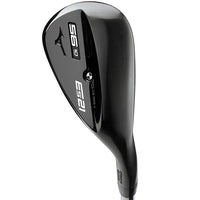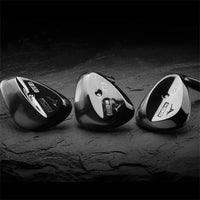 MIZUNO
Mizuno ES21 Wedge Gents RH
Mizuno

 
ES21 Wedge Gents RH
Mizuno ES21 Wedge Gents Right Hand
SPIN CENTRAL
Controlling spin rates amongst a batch of similar wedge shots is one of the most significant factors in building an effective short game.
The ES21 wedges make that a reality by incorporating a higher, more central sweet spot and stable design – not just elevating spin, but maintaining it shot for shot. Made possible by a multi-piece stainless steel construction and Grain Flow Forged face packed into a versatile high toe profile with surprisingly narrow top line.
A perfectly centred sweet spot is easier to hit consistently – ensuring a squarer strike, longer contact and higher spin.
PREDICTABLE & CONSISTENT
Hollow body stainless steel 431 construction creates a higher, deeper CG and more vertical gear effect.
HIGH TOE & LOW HEEL
Incredibly stable on open face, floated shots.
QUAD-CUT GROOVES
Ultra precise CNC Milled grooves cut into durable Grain Flow Forged Boron infused steel.
WET WEATHER PERFORMANCE
New Hydroflow Micro Grooves for 2019 are laser  etched to release moisture and maintain spin in damp conditions.
STANDARD OR WIDE SOLE OPTION
Options for both amateurs and elite players looking for more spin consistency.
"We've taken a very Mizuno type approach to the ES21 by keeping the top line very sleek – despite the technology inside. Our testing showed that there's a lot of good golfers out there who will be surprised at the gains they could make by having more predictable spin numbers."
ES21 WEDGE SPECIFICATION
| | | | | |
| --- | --- | --- | --- | --- |
| Club # | Loft ° | Lie Angle | Length (inch) | Bounce |
| 54/08 | 54 | 63 | 35.25 | 8 |
| 55/09 | 55 | 63 | 35.25 | 9 |
| 56/10 | 56 | 63 | 35.25 | 10 |
| 57/11 | 57 | 63 | 35.25 | 11 |
| 58/12 | 58 | 63 | 35.25 | 12 |
| 56/06 | 56 | 63 | 35.25 | 6 |
| 57/07 | 57 | 63 | 35.25 | 7 |
| 58/08 | 58 | 63 | 35.25 | 8 |
| 59/09 | 59 | 63 | 35.25 | 9 |
| 60/10 | 60 | 63 | 35.25 | 10 |
| 58/04 | 58 | 63 | 35.25 | 4 |
| 59/05 | 59 | 63 | 35.25 | 5 |
| 60/06 | 60 | 63 | 35.25 | 6 |
| 61/07 | 61 | 63 | 35.25 | 7 |
| 62/08 | 62 | 63 | 35.25 | 8 |