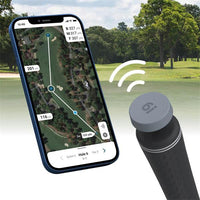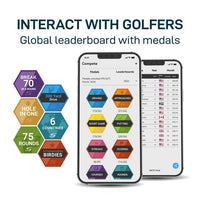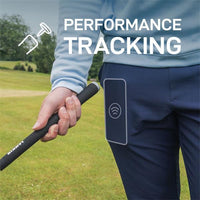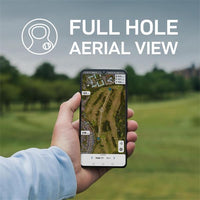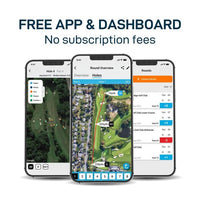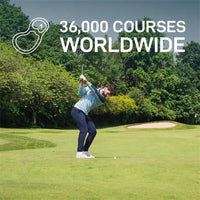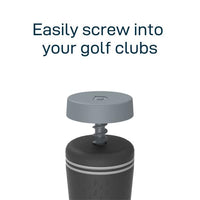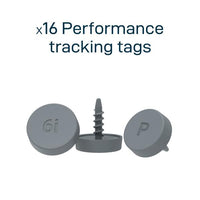 Shot SCOPE
Shot Scope Connex Performance Tracking ONE
Shot Scope Connex Performance Tracking
CONNEX by Shot Scope is the simplest performance tracking method to date; needing only lightweight club tags and a mobile phone - no watch or other device required. Golfers can collect personalised data whilst they play - simply screw the CONNEX tags into each club and tap the tag against your phone before or after hitting each shot. Using CONNEX is quick and simple, just place your phone in your pocket and play your round.
Access over 100 statistics via the Shot Scope app for free with no subscription costs on golf's most affordable and accurate performance tracking platform. CONNEX is easy to use, the 16 lightweight tags screw into the grip of each club and then simply use the app to select your desired course and begin tracking.
Over 36,000 preloaded courses accurately mapped with aerial bird's eye views of every hole, as well as front, middle, and back distances to every green. Distances to hazards and doglegs are also available via the Shot Scope app on your phone, taking the guesswork out of your game. 
Strokes Gained and Handicap Benchmarking can be accessed post round using the free Shot Scope app to clearly identify areas of your game that are hindering performance. With the statistics provided by CONNEX, gain insight into your golf like never before, target areas to improve and work on your course management.
Start tracking now and gain the competitive edge with Shot Scope CONNEX.
Key Features:
16x CONNEX lightweight performance tracking tags with RFID technology
Record on course data by assigning your clubs and tracking your round
Free to use Shot Scope mobile app and web dashboard – no monthly subscriptions or additional fees
100+ statistics available to review post-round including Strokes Gained and Handicap Benchmarking
36,000 courses available worldwide
Bird's eye view of every hole and shot you play
Distance units (Yards/Metres)
Front/Middle/Back dynamic yardages giving you a precise distance to every green
Plot your way around the course with yardages to hazards, doglegs, and layup distances
Distances to any point on the course by simply tapping the hole map
Course updates available within 48 hours via Shot Scope's in-house mapping team at your request
Pin placement – move the pin to get more accurate yardages
Digital scorecard allows you to track your score easily whilst you play
Tailored data on tee shots, approaches, short game, putting, scoring, and full round/season
Differentiate data based on lie type, distance, club used, proximity, round/season to gain greater insight into 

your game

Shot Scope community – share your rounds or achievements with other golfers on your social pages
Interactive features: Earn Medals and compete with friends or globally on the Shot Scope Leaderboards
Course Hub allows you to virtually join any golf club and analyse how Shot Scope users play that course
Course Management – build a strategy for courses you frequently play by using the course analysis and shots 

plotted features to improve your performance

Putting statistics provide in-depth data on your putting tendencies allowing for targeted practice

Conforms to the Rules of Golf

Free software updates and new features continually added
Shot Scope Academy – a coaching platform bridging the gap between player and coach (if registered) to gain 

greater insight into the player's strengths and weaknesses
What's included:
16 x Shot Scope CONNEX performance tracking tags
Free iOS / Android app
Free Statistics Platform with Strokes Gained and Handicap Benchmarking
2 year Shot Scope warranty
Club Tag Technical Specifications:
Material: ABS plastic
Weight: 2 grams per club tag
System Requirements
Smartphone

Android 10 or later with NFC

iOS 14 or later with NFC

Internet Access