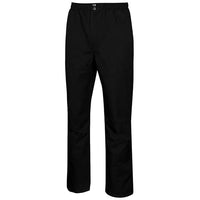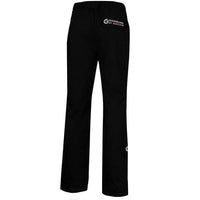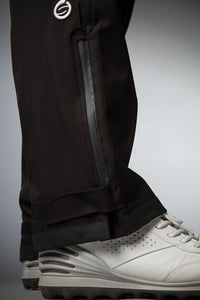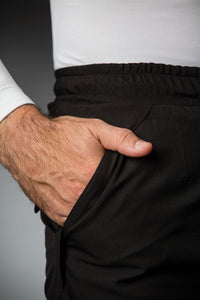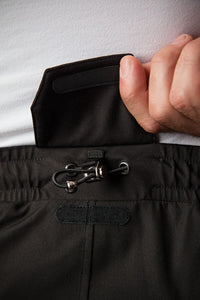 Sunderland
Sunderland Gents Vancouver Quebec Waterproof Trousers Black
Sunderland Gents Vancouver Quebec Waterproof Trousers Black 
Complete with a lifetime guarantee, Sunderland's new Vancouver Quebec waterproof trousers have a wonderfully quiet, soft and lightweight fabric design. Easy to carry in your golfkit until you need them.

Extremely practical they have a partly elasticated waistband with a cord-adjuster and a zip and double popper fastening system at the front.
Finished with built-in knee articulation adds to the ease of movement when bending down and taking a shot, so your trousers move as you do.
Zips at the ankles to allow you to get them on and off muddy shoes easily, with flaps that can be tightened around the calves and ankles with Velcro straps.
100% performance polyester
Lifetime Guarantee 
"This guarantee is valid for the waterproof functionality of the fabric and has no time limit. All other parts of the garment, which includes the zippers, lining and stitching, carry a five year guarantee". Notes:
So long as the Fabric has not been mistreated, punctured, heated or damaged in any way then the Waterproof Functionality of the garment should stay in tact.
3rd Party Branding/Embroidery of our garments renders the Guarantee Void as we cannot guarantee the work carried out in respect of the re-sealing/waterproofing of the garment.
Customers returning with any complaints will have to hold a valid receipt of purchase from Pro Golf Ireland.