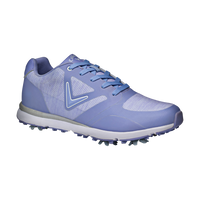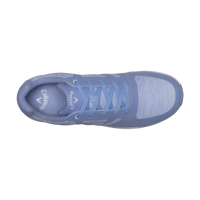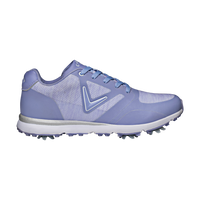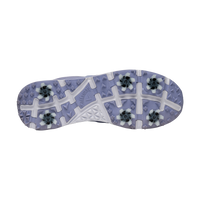 Callaway
Callaway Vista Ladies Golf shoe Lava
Callaway Vista Ladies Golf shoe Lava 
The sport-inspired Callaway Vista Golf Shoe is a beautifully designed, spiked waterproof shoe that's ready for 18 holes right out of the box.
Performance Microfiber Upper
Soft, high-performance microfiber upper features a seamless welded construction to minimize unwanted weak points for waterproofing and comfort.
Opti-Vent Mesh Lining
Opti-vent mesh lining provides high breathability and optimal thermal management.
Opti-Soft EVA Midsole
The Opti-Soft EVA midsole ensures a natural, close-to-the-ground feel and maximum comfort.
Orth Olite Comfort Insole
The molded Orth Olite comfort insole provides maximum comfort and support. It provides long-lasting cushioning, is moisture-absorbent and antibacterial.
Dura-rubber outsole with spikes
The flexible Dura-rubber outsole with 6 quick-release Pivix spikes provides stable footing. Soft spikes Fast Twist Pivix spikes provide the ultimate security of replaceable spike traction.
Callaway women's golf shoe
Microfiber upper
Lightweight
Flexible
Sport Oxford lacing
Comfortable fit
1 year waterproof warranty
Functions:
Waterproof
Breathable
Removable sole